Emilia Jones in CODA.
Photo-Illustration: Vulture; Photo by Seacia Pavao / Apple TV +
Each week until February 8, when the Oscar nominations will be announced, Vulture will consult his crystal ball to determine the changing fortunes of this year's Oscar race. In our "Oscar termWe'll keep you up to date with insider gossip, analyze all new developments and follow the industry buzz to determine who's up, who's down and who is currently leading the race for a coveted Oscar nomination.
Better picture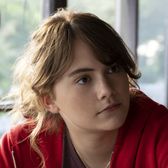 CODA
This week brought nominations from three forerunners: the Golden Globes, which function best as a televised dress rehearsal for the Oscars but will not be televised this year; the Critics Choice Awards, which are more of a buffer of expert predictions than a full-fledged influence; and the Independent Spirit Award, who decided to give sparkle to relatively unknown suitors. In other words, they're hardly decisive, but together they at least give an idea of ​​who's in the conversation. Take CODA, the record-breaking Sundance acquisition that made its quiet debut on AppleTV + in August, but has since shown wherever it needed it, scoring the names of the best films at the Globes and Critics' Choice. (Perversely, even CODAThe Spirits' best feature snob might have been a good sign – voters apparently viewed family drama as something safe enough that it didn't need their help.) to imagine CODA become this year Winter bone, the beloved indie who sneaks into an area of ​​top ten movies.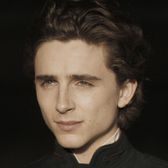 Dune
How much West Side Story's disappointing opening the chances of the musical? Not much, I would say, since most of its competition also underperformed (if it didn't go straight to streaming). But box office struggles over this year's Oscar crop paves the way for Dune, which can boast of being the biggest hit in the Best Picture race. In a year when the Academy might be hampered by its populist bona fides, could it please all parties by awarding an intellectual property-based sci-fi show that also bears the patina of prestige?
Current prefix
Being the Ricardos, Belfast, CODA, Do not seek, Dune, king richard, Licorice Pizza, Alley of nightmares, The power of the dog, West Side Story
Best director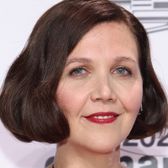 Maggie Gyllenhaal, The lost girl
You could say that a Globes directorial nomination is an even higher honor than a best picture name since there are only half of the slots. That's great for Gyllenhaal, who has been a surprise inclusion in the Five Globes – although thanks to the soft boycott of the industry, she hasn't really bragged about it. But she also participated in the Spirit Awards, where The lost girl drew four nominations. With his adaptation of Ferrante proving a darling of the smarty-pants ensemble, Gyllenhaal's first time could be the charm.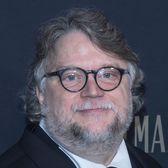 Guillermo del Toro, Alley of nightmares
After whitewashing at the Globes, Alley of nightmares has rebounded by scoring the image and the director nods at the critics' choice to go along with his six craft nominations. The rebuffs for Bradley Cooper and Cate Blanchett indicate that black carnival may have limited appeal in acting races, but the directorial branch loves technical mastery, and that's a quality that del Toro's film has to offer. shovel.
Current prefix
Paul Thomas Anderson, Licorice Pizza; Kenneth Branagh, Belfast; Jane Campion, The power of the dog; Steven Spielberg, West Side Story; Denis Villeneuve, Dune
Best actor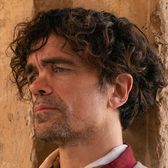 Peter Dinklage, Cyrano
While I had a great time at Cyrano In Telluride, the overall reception of Joe Wright's musical was so cold that seeing Dinklage continually appear in the predictions throughout the fall made me wonder how many of my fellow experts had actually seen him. But as the film heads into its qualifying race, things are looking up. Reviews like Mike D'Angelo praise Dinklage for nailing the iconic character's 'unusual mix of bravado and insecurity' (even noting that as a singer he's a hell of an actor), and he's cracked both the Globes and Critics Choice rosters . There is considerable affection within the industry for the Game of thrones star: The tributes to his career at Telluride and the Gothams have underscored Dinklage's status as an artist that other actors speak in awe of.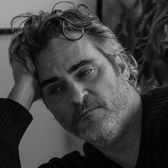 Joaquin Phoenix, go! Go on
Critics like our own Angelica Jade Bastién hailed Phoenix's turn in Mike Mills' parenting drama as the best of her career. But such a calm and intimate performance needs strong boosters to grab the attention of voters, and so far they haven't materialized. Even the Spirit Awards, which otherwise were hard on go! Go on, declined to name Phoenix, instead preferring to highlight artists who did not win an Oscar for playing the Joker.
Current prefix
Benedict Cumberbatch, The power of the dog; Peter Dinklage, Cyrano; Andrew Garfield, Tic, Tic… Boom!; Will Smith, king richard; Denzel Washington, Macbeth's tragedy
Best actress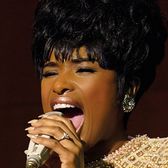 Jennifer Hudson, Respect
REFUSE. If you're an early release that doesn't get any traction at the Globes or Critics Choice, you may be in trouble. While Best Actress colleagues Frances McDormand and Penélope Cruz can take comfort in noting that their films have yet to be released, Aretha Franklin's Hudson biopic doesn't have that excuse. Say a little prayer for SAG.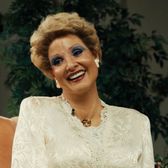 Jessica Chastain, Tammy Faye's eyes
Look who has arrived! Of course, you can attribute Chastain's double nomination to the fact that the Globes and Critics Choice have expanded their acting lineup. But on the other side of the ledger, note that her name for the Globe came in the More Competitive Drama category, where she beat McDormand and Cruz for a seat. By the grace of God, Chastain and his eyelashes stay in the race.
Current prefix
Olivia Colman, The lost girl; Lady Gaga, Gucci House; Nicole Kidman, Being the Ricardos; Kristen Stewart, Spencer; Rachel Zegler, West Side Story
Best Supporting Actor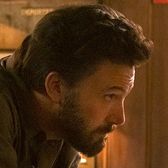 Ben Affleck, The tender bar
It is a universal law of the universe that each cycle of good news for Ben Affleck must be immediately followed by a cycle of bad news for Ben Affleck. As a result, Affleck's Globe nominated for George Clooney's coming-of-age movie (it's already become a Twitter Film cliché to say it should have been for The last duel) was eclipsed days later by a terrible quote about her marriage to Jennifer Garner. If this Oscar campaign continues, I can't wait to see what else fate has in store for us.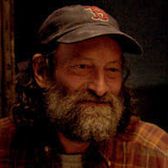 Troy Kotsur, CODA
Months of pundits calling the race for best supporting actor "unsettled" haven't stopped the Globes and Critics Choice from landing in what appears to be a solid top four: Kodi Smit-McPhee, both Belfast guys… and Kotsur, who seems to be following Paul Raci's path, from televised parties to awards season stages.
Current prefix
Jamie Dornan, Belfast; Ciarán Hinds, Belfast; Troy Kotsur, CODA; Jared Leto, Gucci House; Kodi Smit-McPhee, The power of the dog
Best Supporting Actress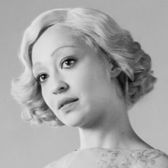 Ruth Negga, Who passed
The Queen of Gerund is the kind of contender who could get a boost from this week's Forerunners: she's giving an acclaimed performance in a film that has gone under the radar but is readily available to stream. Negga earned the Globes and Spirit Awards, and those honors will hopefully lead more voters to watch Rebecca Hall's film, which seemed to risk being overshadowed by Netflix's other directorial debuts.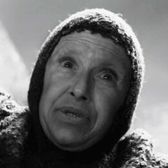 Catherine Hunter, Macbeth's tragedy
Futures is off for the holidays next week, so I wanted to drop you a line on one of my favorite performances of the year: the awesome Hunter version of the Wyrd Sisters in Macbeth, which is limited on Christmas Day. You won't believe that the human body is physically capable of doing the things it does!
Current prefix
Caitriona Balfe, Belfast; Ariana DeBose, West Side Story; Kirsten Dunst, The power of the dog; Aunjanue Ellis, king richard; Ruth Negga, Who passed